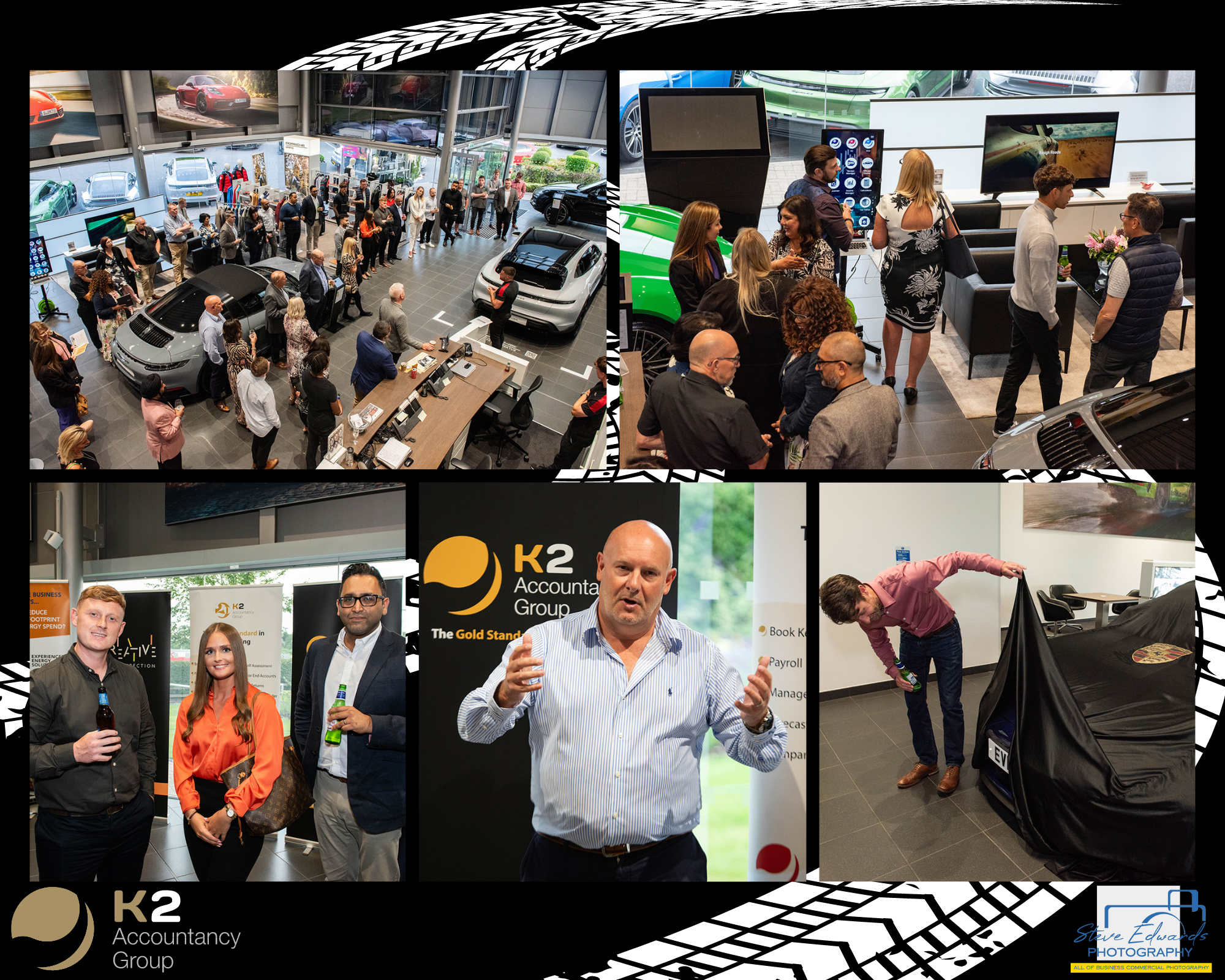 Our K2 Konnections events are a blend of networking, information and one-to-one time with our clients, friends and introducers. Last week, Porsche Leicester played host to our fantastic second edition which featured an introduction to the K2 Group from our Director Kym Ellington, an insight into the energy market and how businesses can shield themselves from uncertainty, delivered by our friends at Experienced Energy Solutions. Our chosen charity for this year, the Zinthiya Trust, were on hand to tell us about their fantastic work in the Leicester area and Porsche were kind enough to donate two VIP thrill-seeking track days with full hospitality for our raffle, helping us to raise money for this amazing cause.
After some drinks, amazing bubble waffles and wonderful K2 branded cupcakes courtesy of Stacie-Licious, we were treated to a glimpse at the future of electric cars from Porsche as well as a talk on the environmental and financial benefits.
We would like to thank all who attended this event and look forward to welcoming you to the next K2 Konnections event.
Pictures by Steve Edwards Photography